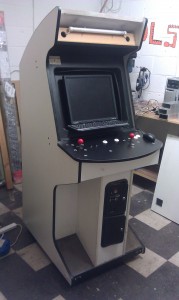 Ever wonder what goes into making a computer game? Well, we have a night of talks to suit you! Computer Games Development Night will feature a variety of talks from professionals in the computer games industry, covering topics like development processes and behing-the-scenes tools that make your games enjoyable.
And for some variety we'll have a few short talks about projects people are working on, a sort of show-and-tell.
Date: Thursday, 10th of January
Time: Open from 18.30, Talks begin 19.15
Location: TOG
Cost: Free
No Signup required.

Continue reading "January Talks; Computer Games Development Night" »